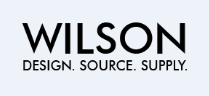 Wilson Imports Ltd.
Post: Q.C/Q.A Manager
No. of Post: 01
Job Responsibilities :
Lead and develop a sizable team of QA, QC and technical staff and responsible for all quality related activities/issues.
Develop existing QC/QA systems and ensure production quality is in line with company requirement and brand specifications. Control and ensure quality of sewing, finishing, packing as per key accounts precondition.
Identify quality issues and analyze complex problems; recommend and implement preventive and/or corrective actions.
Ensure that the quality standards of the business are competitive, commercial and clearly defined for each brand/customer.
Evaluate the manufacturing facilities and capabilities. Provide targeted training to vendors - ensure they understand the standards and are able to translate these requirements accurately into samples and bulk production. Support factories to recruit, train, motivate and discipline their QC teams, as required, to follow all procedures and to communicate effectively with Wilson Bangladesh team.
Manage all aspects of the quality teams including: selection, providing technical training and development, coaching/counseling, conducting performance evaluations, communication of operational goals and objectives. Set and manage any Corrective Action Plans wherever appropriate.
Maintain a professional standard of work and decision-making at all times by setting the benchmark for behavior.
Conduct factory evaluations to determine their Development and Product capabilities.
Communicate regularly with the UK technical teams on all quality-related issues. Establish clear lines of communications and develop strong relationships based on trust.
Perform any other tasks as assigned by the superior.
Must have computer literacy with good analytical skills.
Educational Requirements :
At least a Graduate from any reputed University. B.Sc. in Textile from a reputed University will be an added advantage.
Experience Requirements:
At least 08 year(s).
The applicants should have experience in the following area(s):
Quality Control, Implement and Audit
The applicants should have experience in the following business area(s):
Garments
Additional Requirements :
Age at least 35 years.
Only males are allowed to apply.
Professional qualifications on relevant track will get high preferences.
Must be a good Strategic planner and implementer.
Strong Analytical & problem solving skills.
Professional attitude towards job responsibilities.
Efficiently manage and meet deadlines.
Knowledge of MS office & Internet browsing.
Must have communication skill in both English & Bengali.